Not sure if the Stars of the show knew they were being filmed, but as always, only done in Jest.

Indeed, these Vids will help you to watch your own technique and improve. They are in no way, or at least very little a reason for us to laugh at you
Taffy Tourers had a long trip with lots of coffee and waffle, so taking the opertunity was needed as and when.
However, taking both kneelers was not so necessary!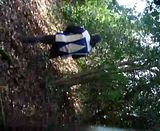 Meanwhile, Woody was in top form early on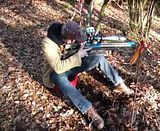 Now show us how to do it Standing Whooped, I mean Woody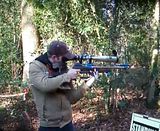 Well done, you got a healthy Lead over the REV Kneeler should be no problem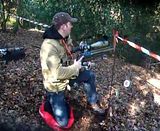 Oh Dear, its all gone Pete Tong. Never mind Justin, Last Lane all you nered to do is hit the easy 27 yard reducer (some will call it a gimmie) and the slightly tricky full 45 yard kill and you will have at least tied the day with the REV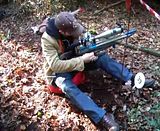 __________________
BFTA Grading Q's to;
simon.evans2@ntlworld.com
sorry wont answer Bfta q's on forums, Cant keep track of replies etc!
BFTA updates on
http://www.thebfta.net/forum/
REV26
Ostler
Ev2 & x45 comp awaiting a Gary Cane Stock!
Beast Priest
Ostler
Ev2 & x45 prem ret comp in Warren Edwards stock
If you want the best, Ostler is the man
Pump your Fish, Little or Large
MFTA visitors World championship - Arms dealer 97, Awesime 94, Acid Hands 85