Well Done to Doz on clearing the 40 shot course ar Castlketon ft, rd 1 of the winter league.
Tricky course wind wise, quite long as usuall and no dought that was super shooting today.
Mark shepard was runner up on 36, using the AA pellets Doz gave him to try. Needless to say shep was last seen trying to prize more pellets off Doz. Berty 3rd on 35 using Sheps Gun as Berty's scope has died. Good Jon march is not far away
Top Shooting from one of the nicest chaps in the sport, guess the Euro win was not all luck then haha
Well Done Big Fella!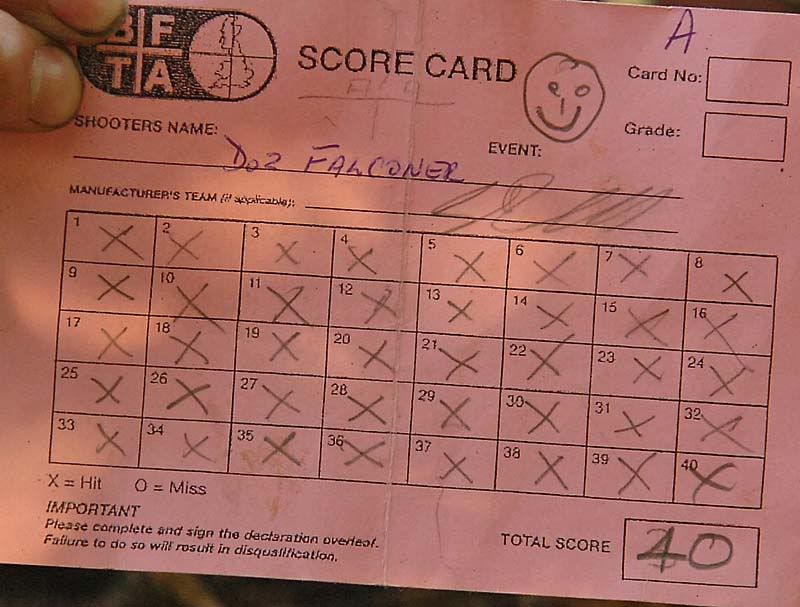 __________________
BFTA Grading Q's to;
simon.evans2@ntlworld.com
sorry wont answer Bfta q's on forums, Cant keep track of replies etc!
BFTA updates on
http://www.thebfta.net/forum/
REV26
Ostler
Ev2 & x45 comp awaiting a Gary Cane Stock!
Beast Priest
Ostler
Ev2 & x45 prem ret comp in Warren Edwards stock
If you want the best, Ostler is the man
Pump your Fish, Little or Large
MFTA visitors World championship - Arms dealer 97, Awesime 94, Acid Hands 85