Attending a trade show to help out and raise funds recently I was looking for somewhere to eat in the City Centre in the evenings. Stumbled upon this lovely Pub, located in an old converted Council Toilet........
Honest......... I am not "extracting the urine",.....I can recommend the Pub and Host to anyone visiting NZ.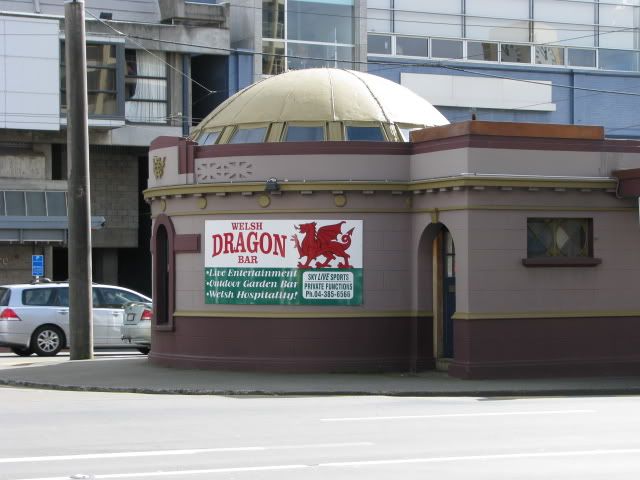 The inside is festooned with Rugby memorabilia and Welsh flags of every size and shape.
I warmed myself up with a bowl of Cawl, while Jo Howard the host rattled on about some fella called Bryn Terfel singing there recently........
So just so you know there is a little bit of home here for you should you want to visit New Zealand.....
GS