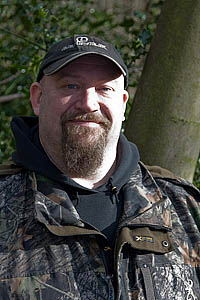 All down to one shot: Neil takes the MFTA title
Neil Daniels
is the Midlands Field Target Association Winter League Champion.
After a tough fought season, it was still undecided between them going into the last shoot. Andy Gillott, Neil's only title rival, put in a strong performance and left the course with 27 ex 30, but Neil left later with 28. But even then it was still undecided.
For the first time ever it was left to a 3rd party shooter, Val Szulc of Dowry, to decide between them. In a fashion, now typical of the season, Val left it to the last target, a 53 yd'er to decide... and his final score of 28 was just the right number to settle the mathmatics and hand Neil the title.
One shot, one target, and in the end, after 10 rounds, 300 targets, it came down to the trigger being pulled by someone else. No wonder they are both in the pub, I'd need a few beers after that!
The final scores, pics and banter are in this thread
here
Scores for the 10 rounds are
here