MFTA Winter League @ Purley Chase : Cold hands, warm heart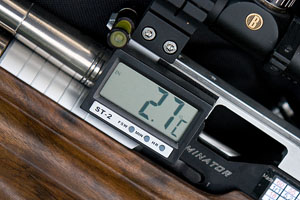 6 am start, 350 miles there and back for 30 shots...

It's just above freezing when you turn up, and barely climbs a degree higher all day. What on earth am I doing? Well, thoroughly enjoying myself actually!
As usual, there was a warm welcome of keen shooters, all jostling against each other for position around the course. A course of just 30 shots, to some, might sound a little light. But this is the cream, there's no filler, and everyone can be a little thriller.
Around 270 degrees the course bent, every lane an increment of angle away from the last. Length, placement and sized to test. But be careful, there's not much room to make up for unforced errors, because it's tough at the top in MFTA. Losing more than 10% against the top score won't see you in the regional team selection bracket. But no matter whether glory shone on you or not, it's an extremely enjoyable and addictive format. And really, what else would you rather do on a Sunday?
Scores are on the
Far Coley FTC
site
here
Photo thread is
here