After leaving Liverpool early, about 15.30 to get to Hull for 19.30 (90 minutes before sailing) yesterday to avoid the errrrrrrrrrrrrrrr expected 10,000 extra cars on the roads due to the kids being on holiday or so BBC warned, the M62 was empty all the way, then the A63 was likewise the remainder of the way to the King Georges dock ferry terminal. I was parked on the car deck of the P&O ferry Pride of Rotterdam before 18.00. After a good meal spent with a REME W02 and his lovely wife on their way back to Germany then watching the film Wolverine I got my head down in the 4 berth cabin, luckily there was only me a guy from Ghana whose English was terrible but certainly better than my Ghanaian, I got the impression this morning that I snore very loudly as a blurry eyed and very disgruntled black guy did a wonderful impersonation of me sawing wood, wouldn't mind I never heard a thing.
We disembarked at 08.15am 09.15 local time and I was in Nijmegen knocking at the door of my host Dutch family by 10.00, thanks to the SAT NAV of course. I am now fully booked in and waiting for the 03.30/O4.00am start on Tuesday morning which is dead handy to miss the heat of the day. Should hopefully be finished early afternoon. I do have internet access so will post piccies day by day.
.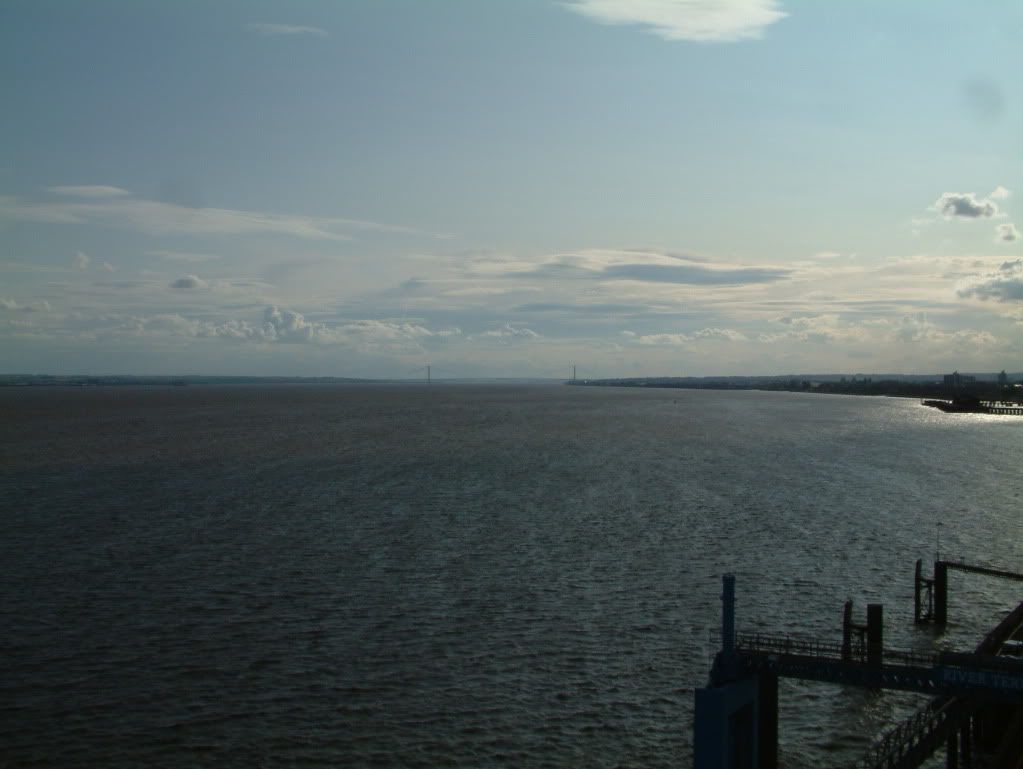 The Humber bridge is just visible if you look closely HONESTLY ITS THERE SOMEWHERE.
A Nijmegen town memorial dated 1966 although I'm not sure what for, can anyone tell me.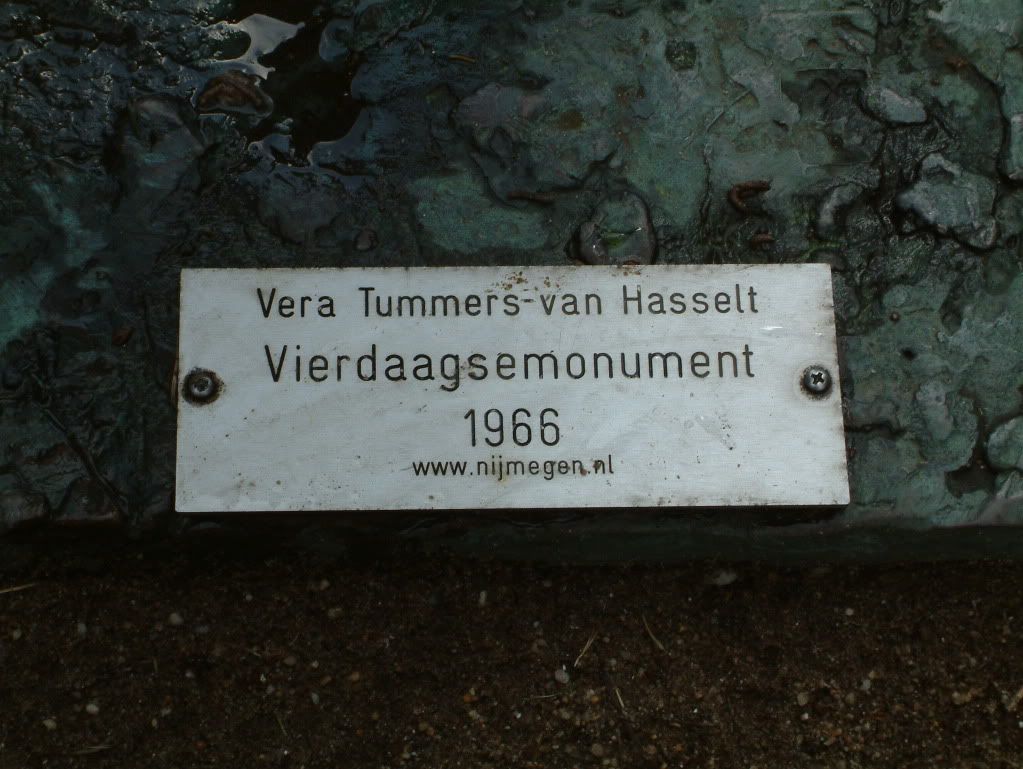 The plaque underneath the above Bronze statue.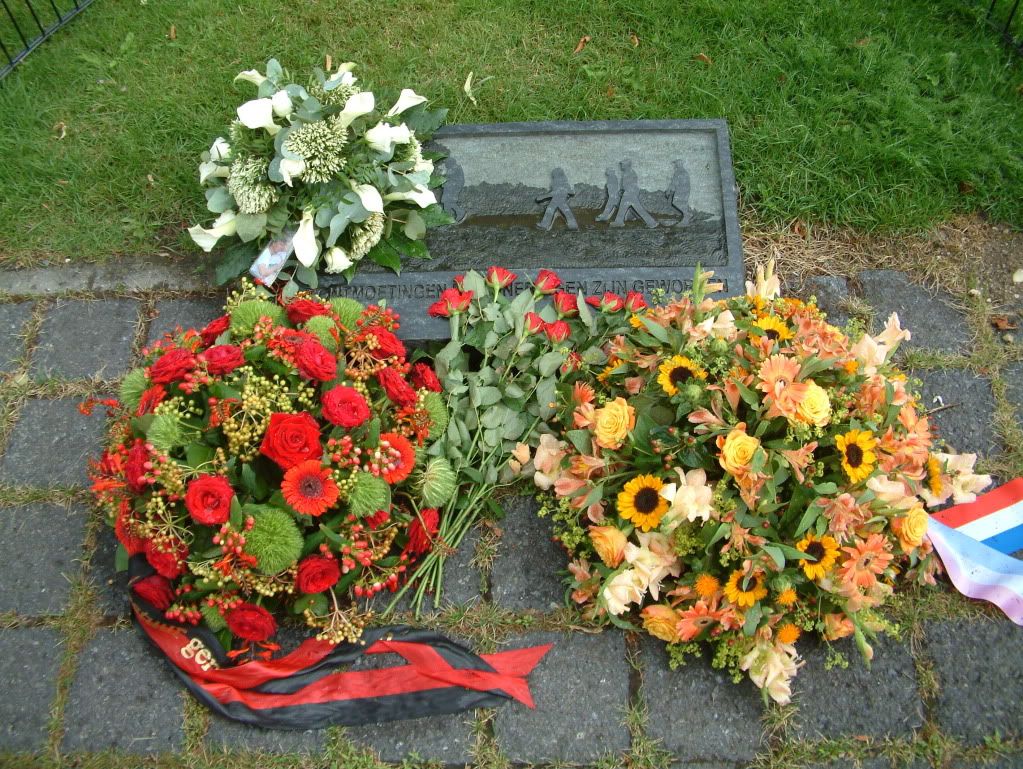 Yet another walkers memorial.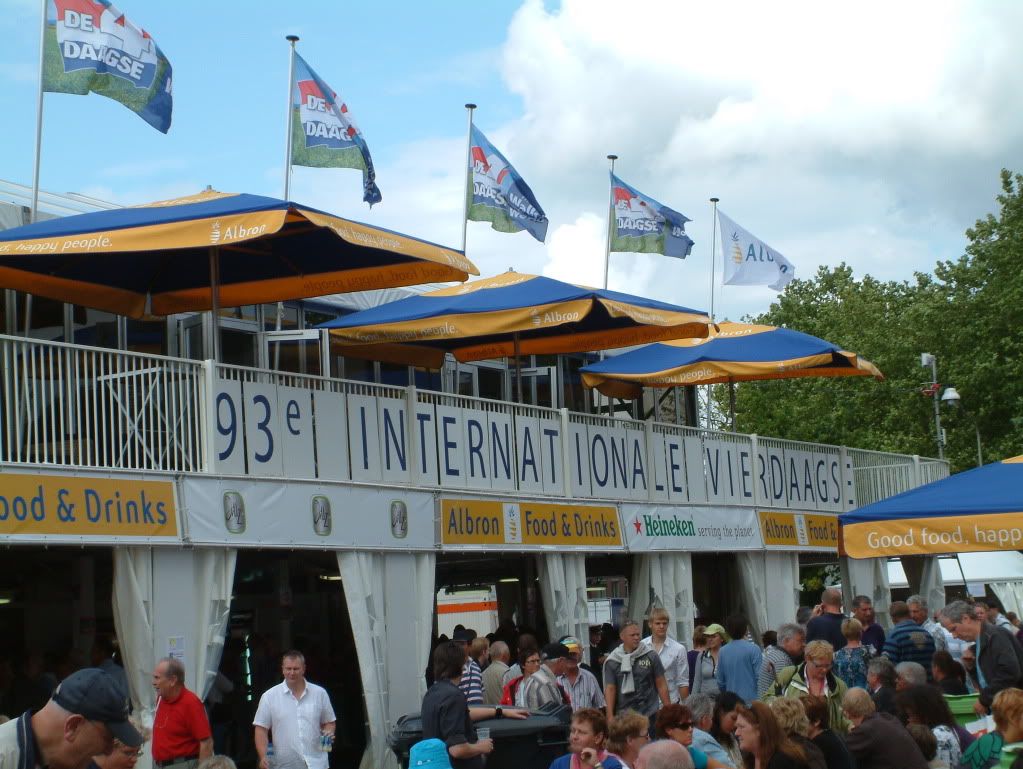 The main beertent, its already buzzing with that wonderful carnival atmosphere that the Nijmegen marchs are renowned for.
Even though it starts Tuesday morning the place is already packed with walkers.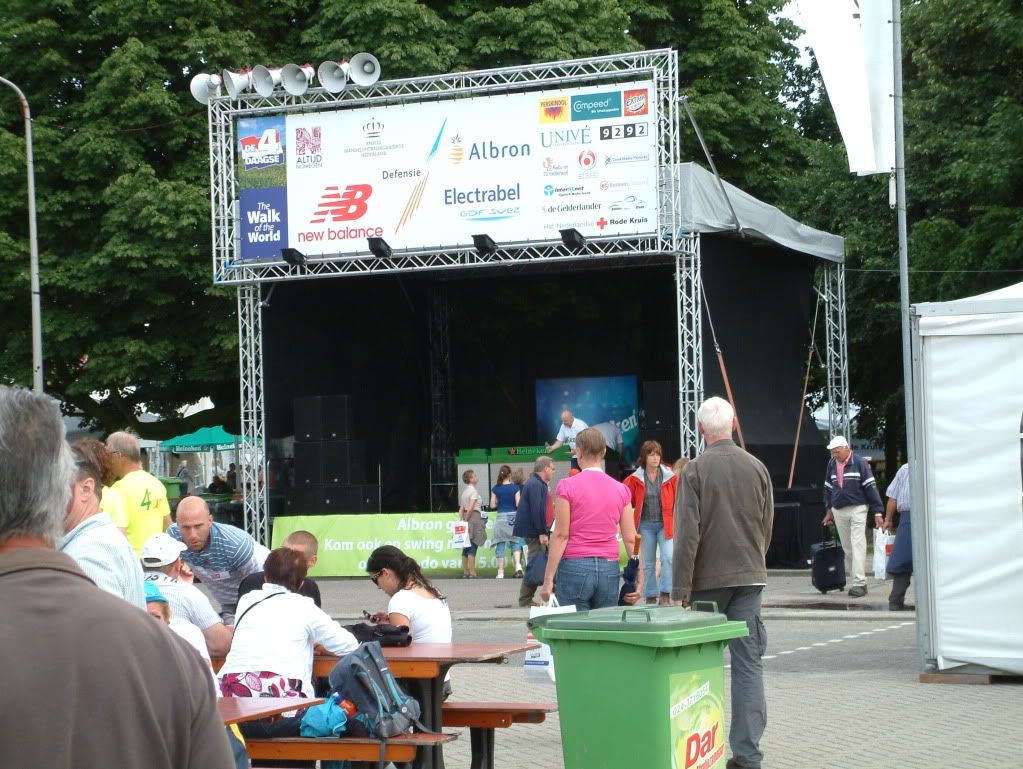 The local radio station is taking care of entertainment with a pair of DJ's on the stage. There are also about three different ooompah type brass bands giving it loads as well its bleedin deafening.
My booking in booth, with 45000 people taking part these booths are everywhere.