Fort Airgun Club yesterday hosted a brilliant HFT competition to raise money for my forthcoming trip to Holland to take part in the Nijmegen Marchs 2009. Although a member of the Fort Forum this was my first visit to the club site/range, this place has it all!! With the River Alyn running through the site which boasts a decent head of Grayling and Brown Trout, a Bronze age hill fort going back to prehistory, an ancient river ford, a house that dates to 1420 all surrounded by beautiful wooded landscape steeped in history going back over 5000 years it really is a wonderful place. But the whole reason for this day was to ultimately raise money for wounded British servicemen and women from Afghanistan and the recent Iraq conflicts.
Luckily after some torrential rain on the Saturday night going into the wee small hours of Sunday morning the weather eventually turned fine ending up in a beautifully warm day with clear blue sky. The fort lads had laid out a difficult course, so difficult in fact that a clear round has still not been shot in comp up to the present time, and how many HFT comps can boast a woodland covered Hill Fort has a very historic back stop. There was a raffle with numerous prizes on offer, a guess the number of pellet competition with a laminate stocked special limited edition HW35 laid on by Tony Dobson of Tony's Cammo in Saltney near Chester (Cheers Tony ). Also a Coconut shie made possible by Fort member Moo2moo (thanks Amanda ) and run by my two sons although Ryan Charlton got closer to knocking my youngest sprog down than a Coconut but hey he was on his way to a clear round until I showed up with the digi, the the idea of an 18 stone sheep chasing scouse twucker STANDING BEHIND HIM was obviously to much for Charlts cos he plated the target but still finished with a winning 59 nice one Ryan, SORRY ABOUT THAT MATE (Don't believe what Kev Ewes or Punchsteve say mate I've not managed to catch one yet .
My good buddy Cliff and his lovely wife Irene worked really hard in the suns heat to provide massive Burgers, Hot dogs and Bacon barms at reasonable prices with his now legendary BBQ skills, with a steady stream of hungry HFTers keeping him flipping burgers all day. The time effort and money he put into this for me REINFORCED my realisation of the true friendship we have built up over these recent years during our various appeals to raise money for the benefit of British Servicemen and women that will surely last a lifetime . My Chum from Brum Paddy Egan and his daughter Sinead had created some lovely H4H canvas framed DPM and Desert cammo schemes featuring the H4H stretcher logo, these were very reasonably priced and excellent quality, so good 3 came home with us plus his ever improving painting skills were used on a Super 10 stock that will be put up for auction on the Airgunbbs later tonight this will come complete with an engraved brass plate, AGAIN CHEERS PADDY MATE .
The Forts Mike Turner as well as taking part in the comp and also acting as a Marshal gave an excellent demonstration of gutting, skinning and jointing a Rabbit with a chance to taste a food flask of curried Rabbit stew for those who like Curried Coney. It was a very entertaining demo which Mike carried out with speed and skill. The horrified fascination that the younger members of the audience showed was nearly as entertaining .
All in all this was a truly wonderful day which I sincerely hope the 50 odd HFTers who took part thoroughly enjoyed, that was made even more magic when Bill the landowner let the kids on site feed his Deer, I already have the photograph featured here of my youngest framed in our home. When all the takings were totalled up we had achieved an excellent and very respectable £1180 that will go to the eventual total that will go to the very worthy Help for Heroes charity.
I for one was well chuffed with what we has a hobby achieved, SADLY the media will never recognise the BIG HEARTED folk that are Airgunners in the U.K and will only ever see the odd plonker who does wrong never the thousands who give their time effort and money for the good of so many charities.
I would like to take the time to thank the MANY MANY folk who made this event possible.
To Tony Dobson of Tonys Cammo for donating the HW35, taking the money and running the raffle, this was his only day off, so THANKS TONY .
Chris Cundy who donated a full kit of MK3 S200/SCOPE/MOUNTS/GUNBAG this was an awesome gesture Chris, NICE ONE MATE .
Also
The Fort committee.
Air Arms David.
Dr Bob.
Ratgunner.
Ryan Charlton.
Gary Cooper.
Steve Futcher.
Plus the reps from Deben, Gerber etc.
IF I have missed someone out please forgive me but THANKYOU nonetheless .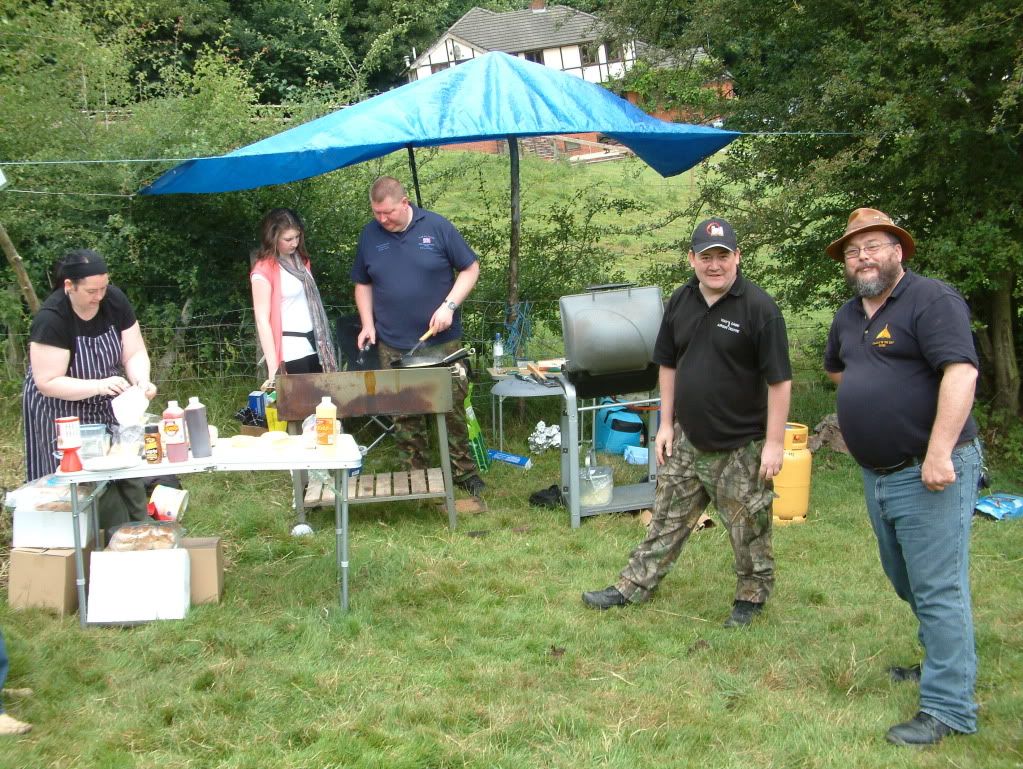 Sir Clifford just setting up his BBQ with Tony Dobson and Richie Delta1 looking on.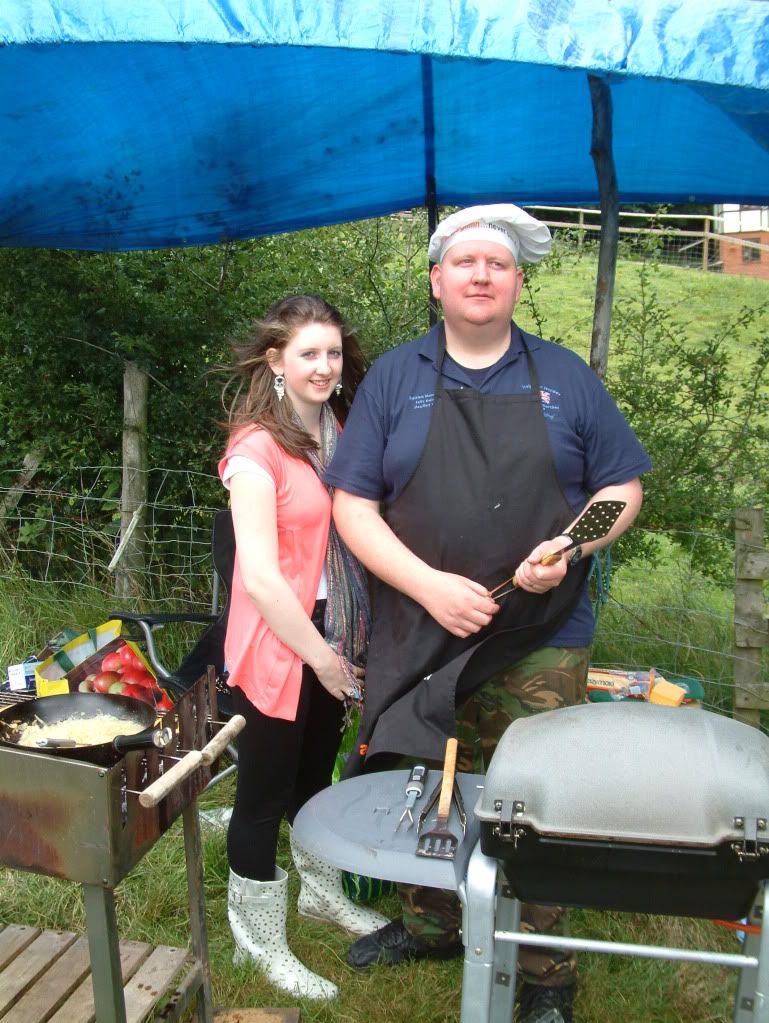 Clifftop with that DANGEROUS far away look in his eyes , all wild life, Sheep, Deer, Bunnies and HFTers dissappeared to a safe distance at this point . The hat does look good though buddy.
Tony of Tony's Cammo manning the raffle prize stand.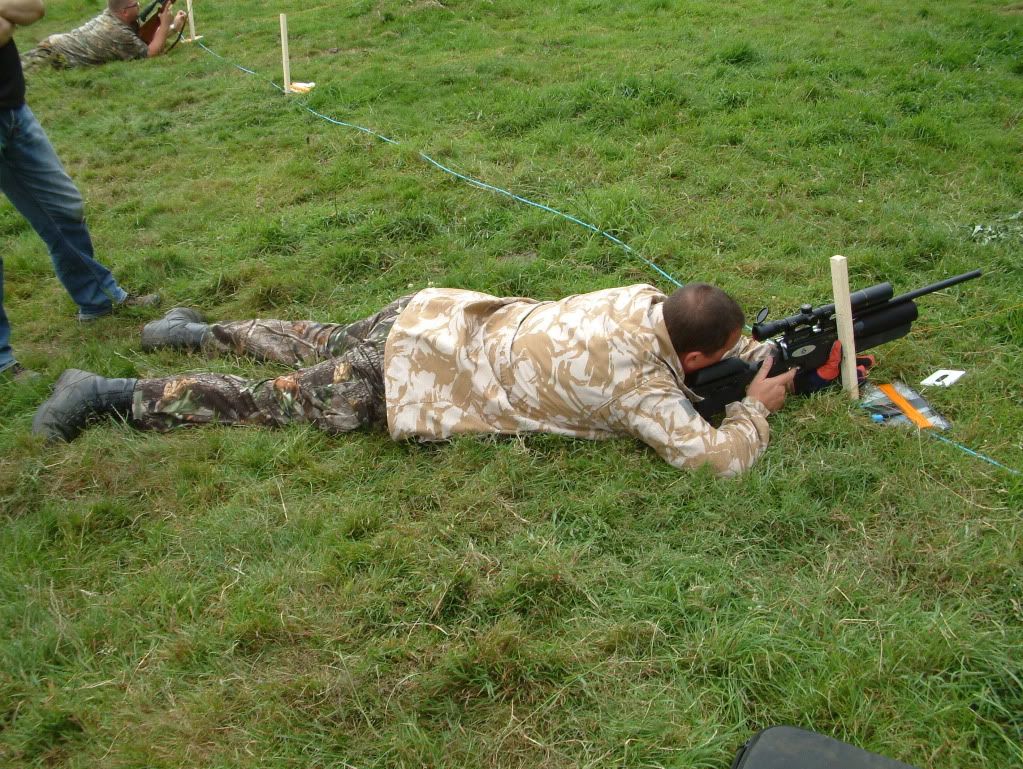 Chris Sutcliffe (Jagxkrs) during the comp, he went on to score a very respectable 56 NICE TO MEET YOU CHRIS .
Paddy and his daughter Sinead during the comp Paddy as usual supported the appeal to the hilt and he scored a decent 49, Sinead scoring 35.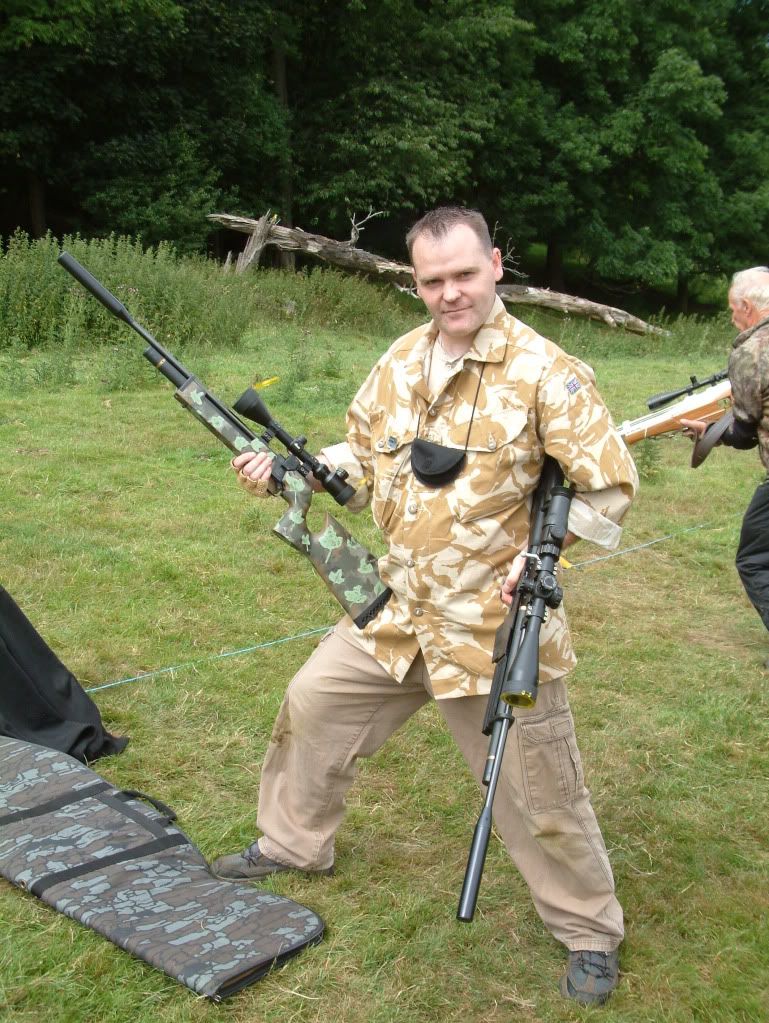 Paddy is now well known for his macho/hunky lingerie wetting poses , Helen (his good lady) if she'd been there would've been dragging him into the nearest bushes at this point .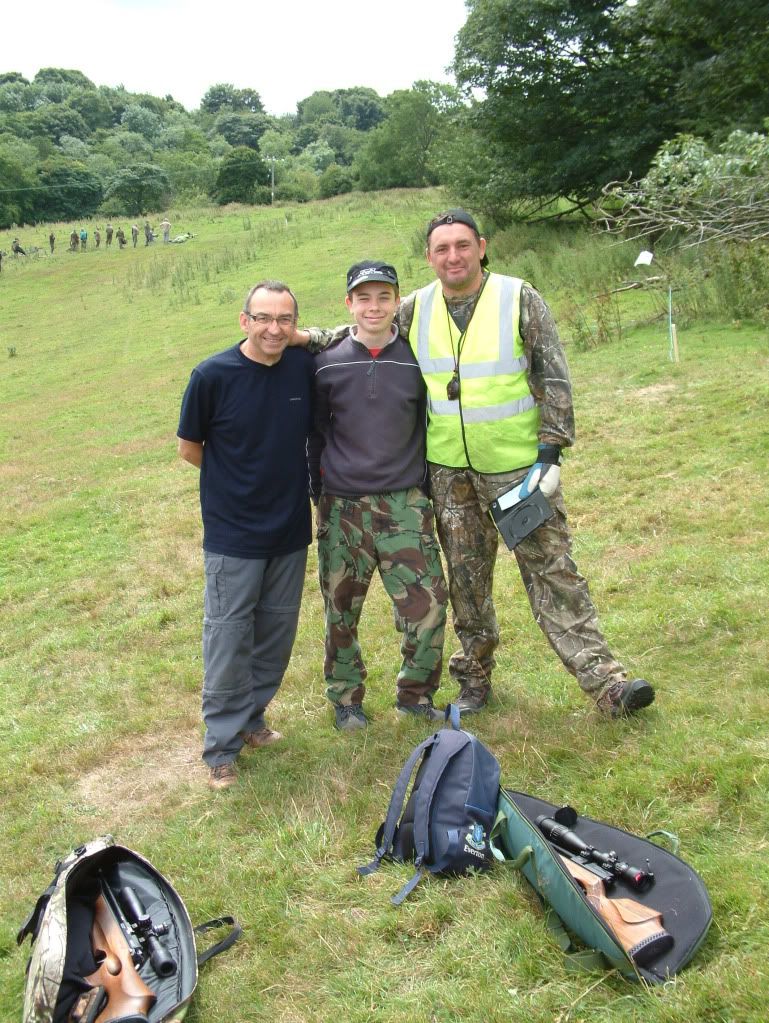 The Forts Mike Turner (Mikeygasbag) during his marshalling one nice dude, hope you a feeling better with the allergies today Mike .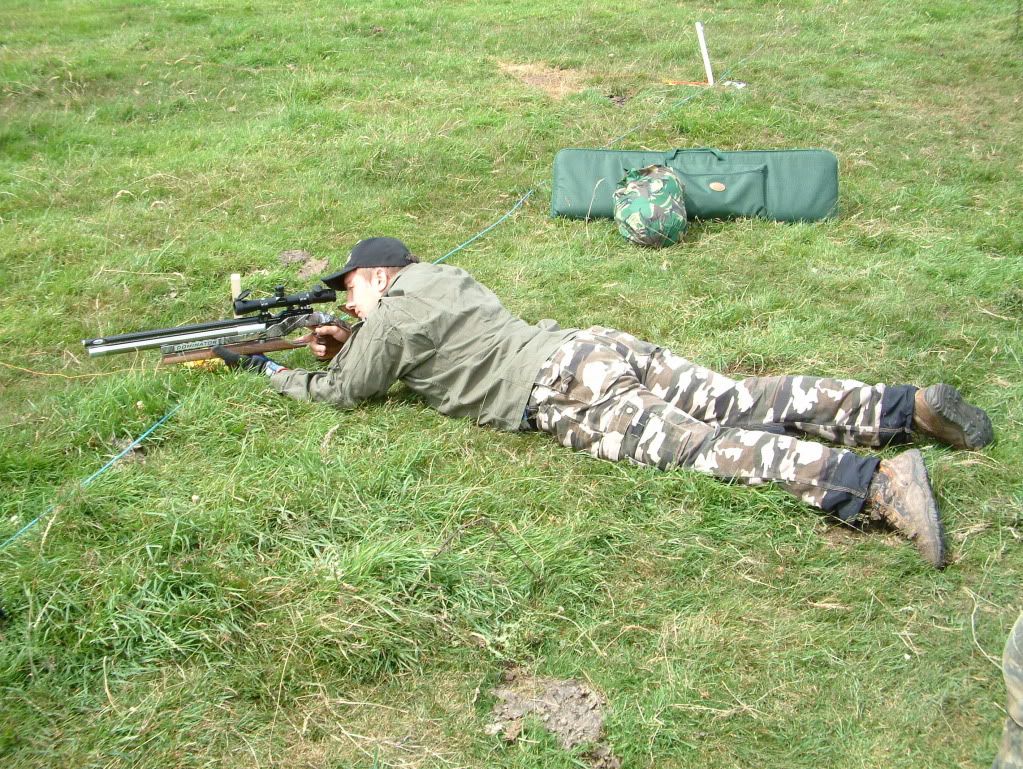 THE VERY MOMENT CAPTURED FOR POSTERITY WHEN RYAN CHARLTON MISSED HIS CHANCE OF THE FIRST CLEAR ROUND DURING A FORT COMP AND PLATED A TARGET . He took it very well like the gentleman he is . Sorry mate . Still winning with 59.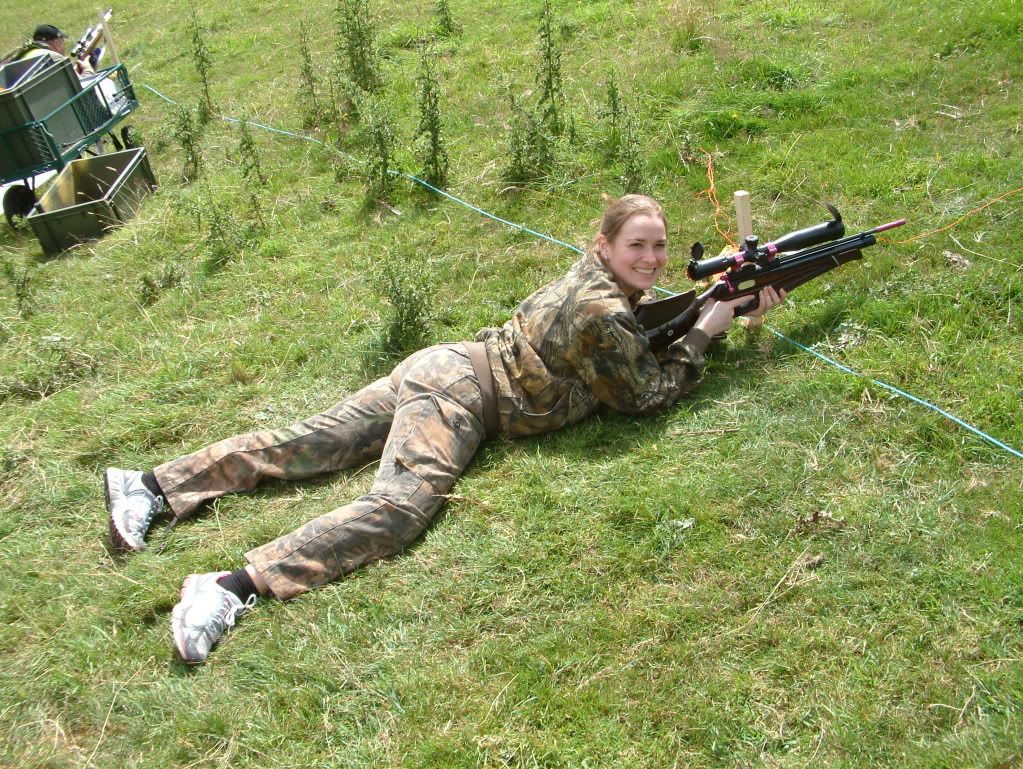 The lovely Andrea (future mrs Charlton) knocked down the target Ryan errrrrrrrrrrrrrrrrrrrrrr missed , now thats what the hobby needs a bit of glamour and a young lady who doesn't miss when her future intended does GOE GIRL !!! .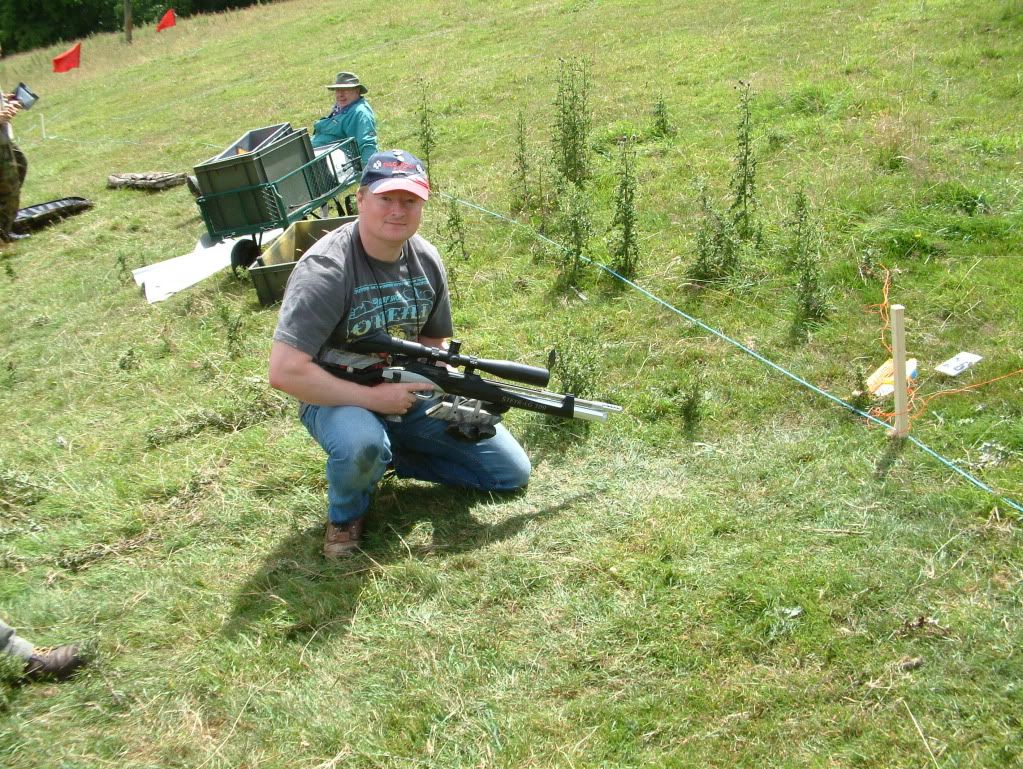 Top dude Chris C who managed a respectable 56.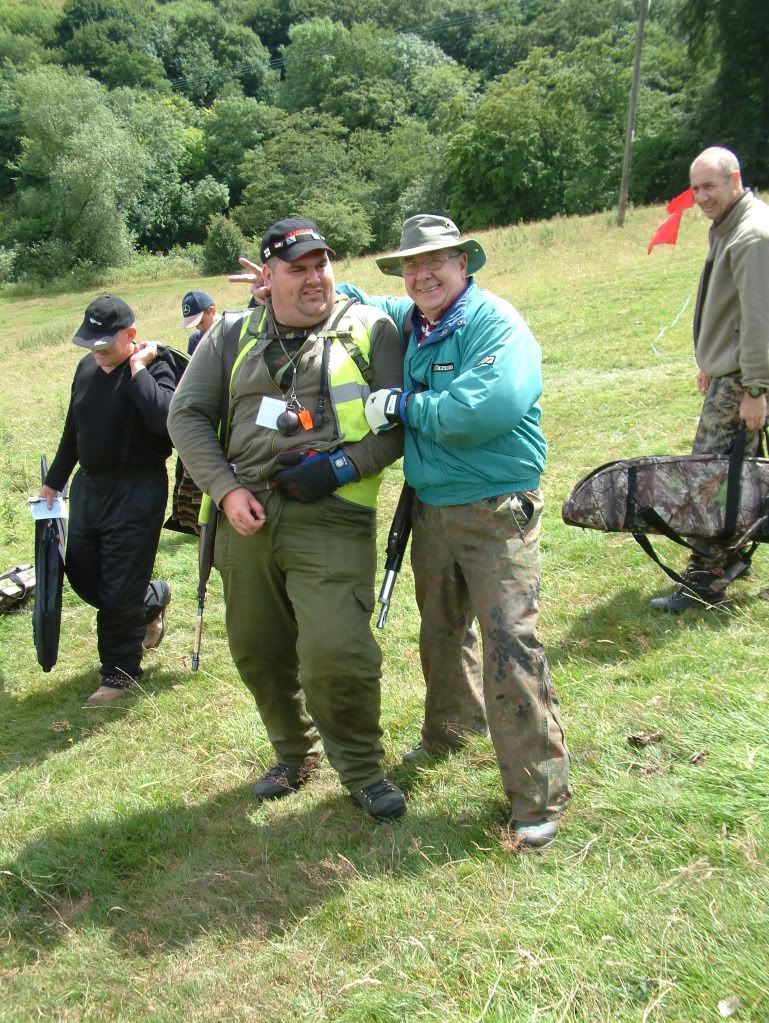 I wasn't quite sure what our TRAINEE TAFFY was about to do here but him and Raymondo do seem to be enjoying themselves so WHAT THE HELL . Raymondo (Raygun) went on to score 58 nice one Ray .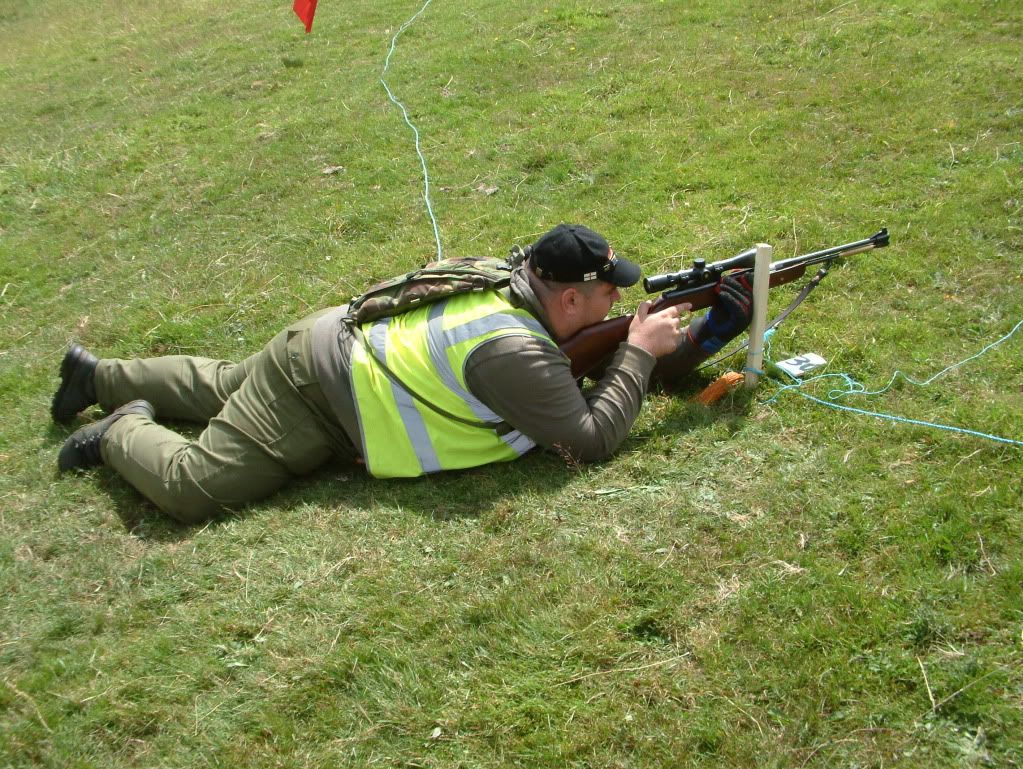 Paul Bretland (Ferrets Bueller) shot an excellent course with his tasty 77 scoring a brilliant 56.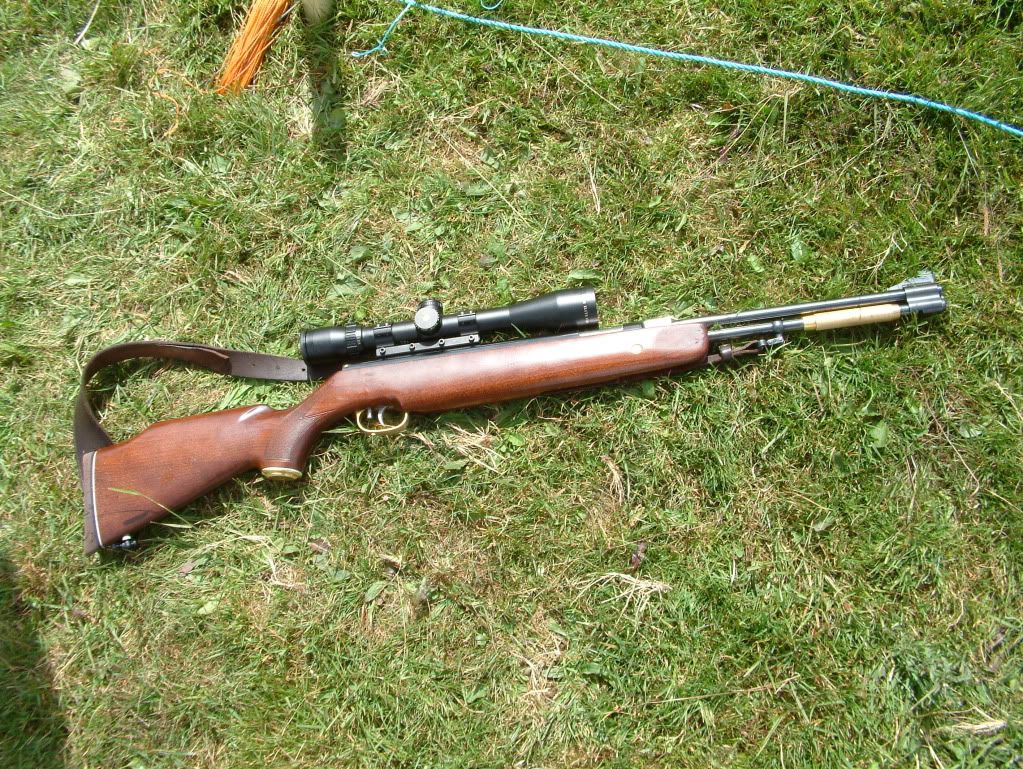 Paul's lovely and very efficient HW77.
OHHH GOOD Ryans forgiven me .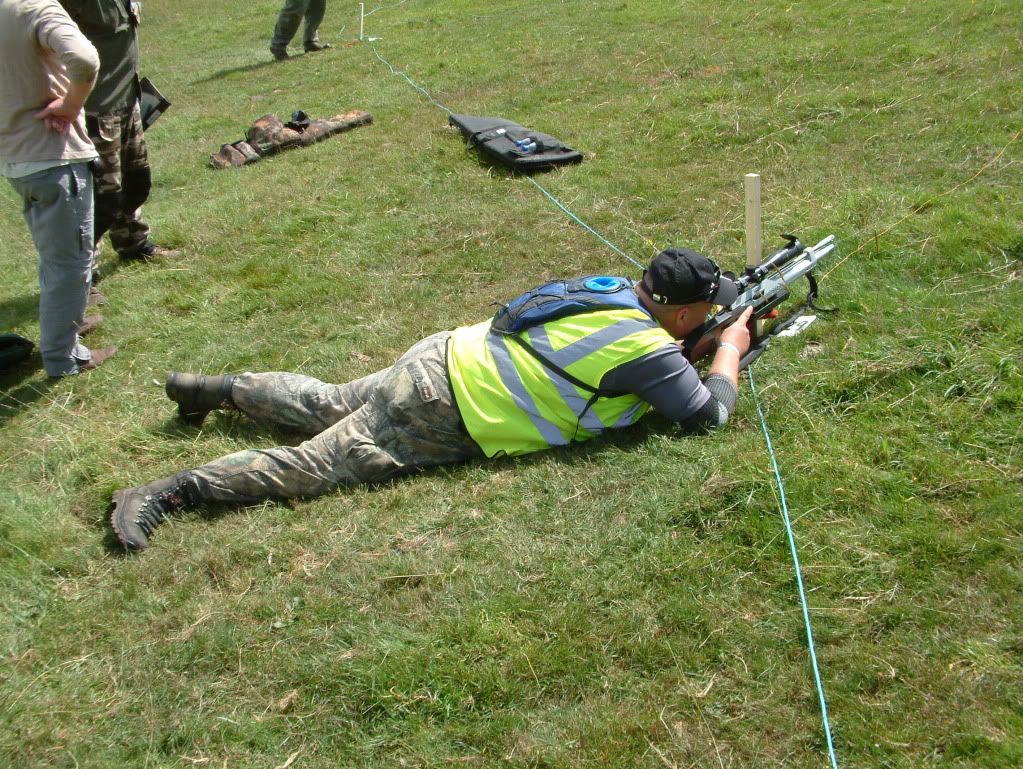 The Forts Derek Whittingham (Degsy) on his way to 55.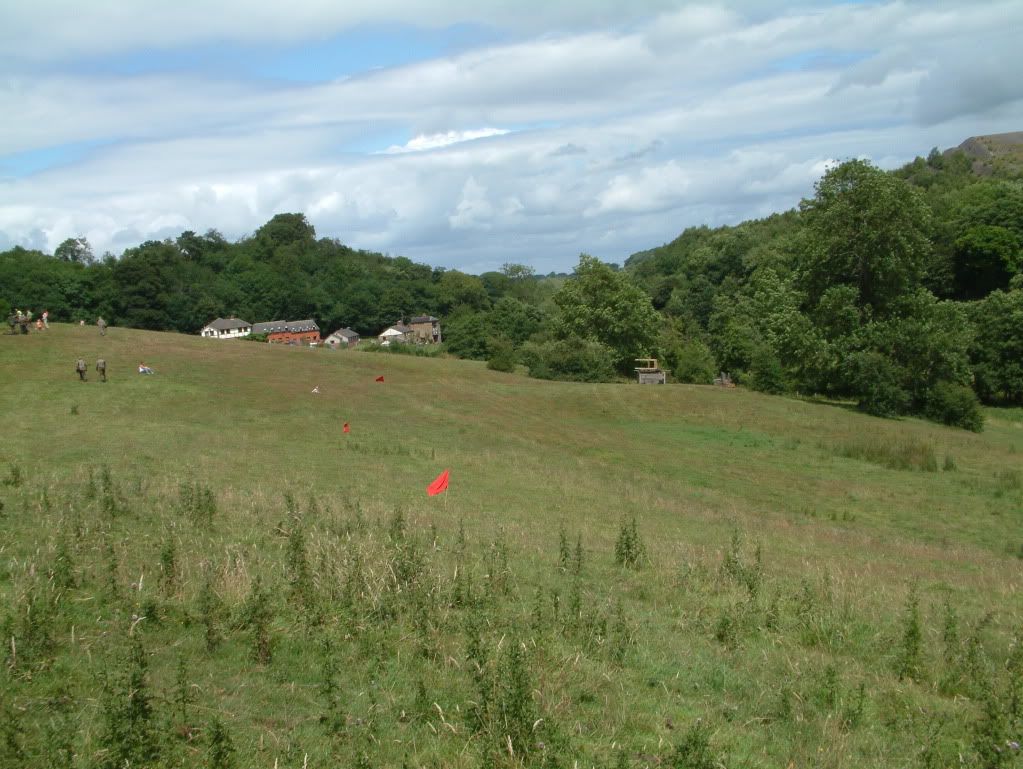 Some of the lovely scenery from the firing line.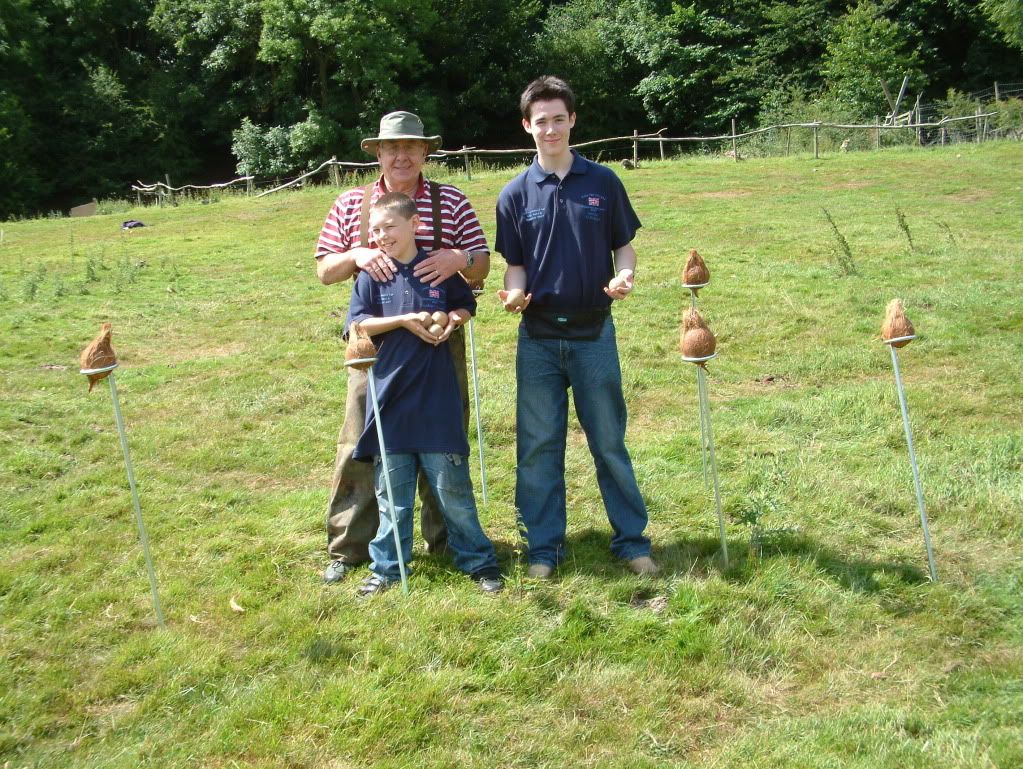 The Coconut Shie crew (my sprogs) with Raygun.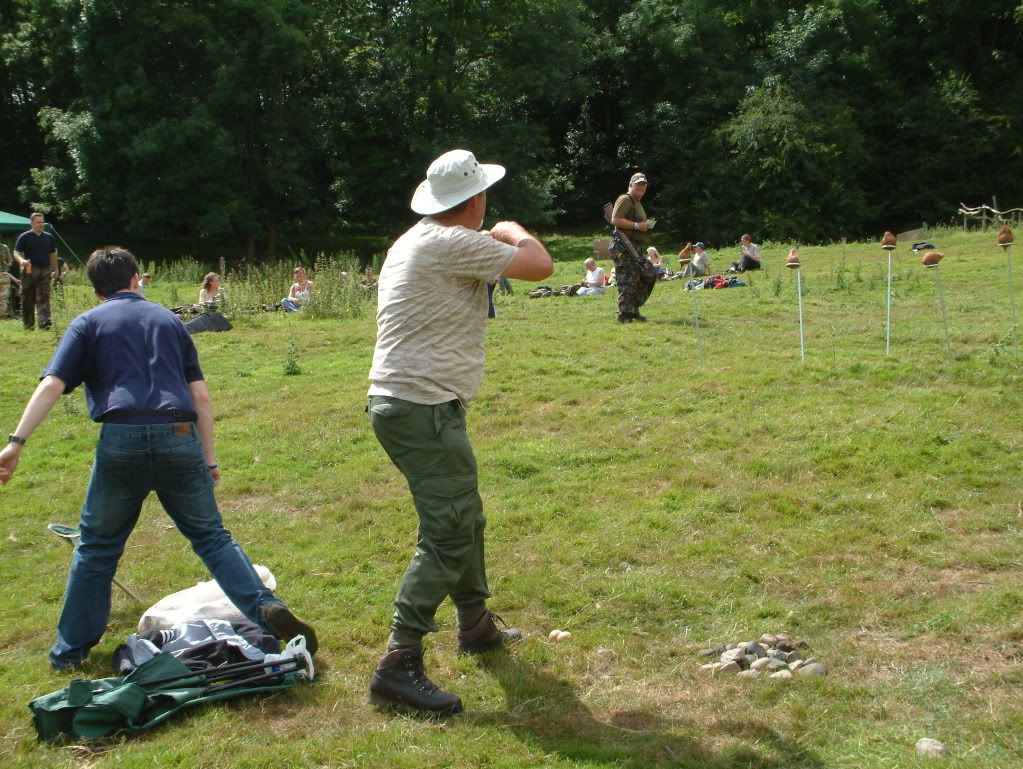 Rivingtons John (Nocity) trying his hand on the Coconuts, although failing miserably he went on to wear a path to the raffle prizes HE WON THAT MUCH .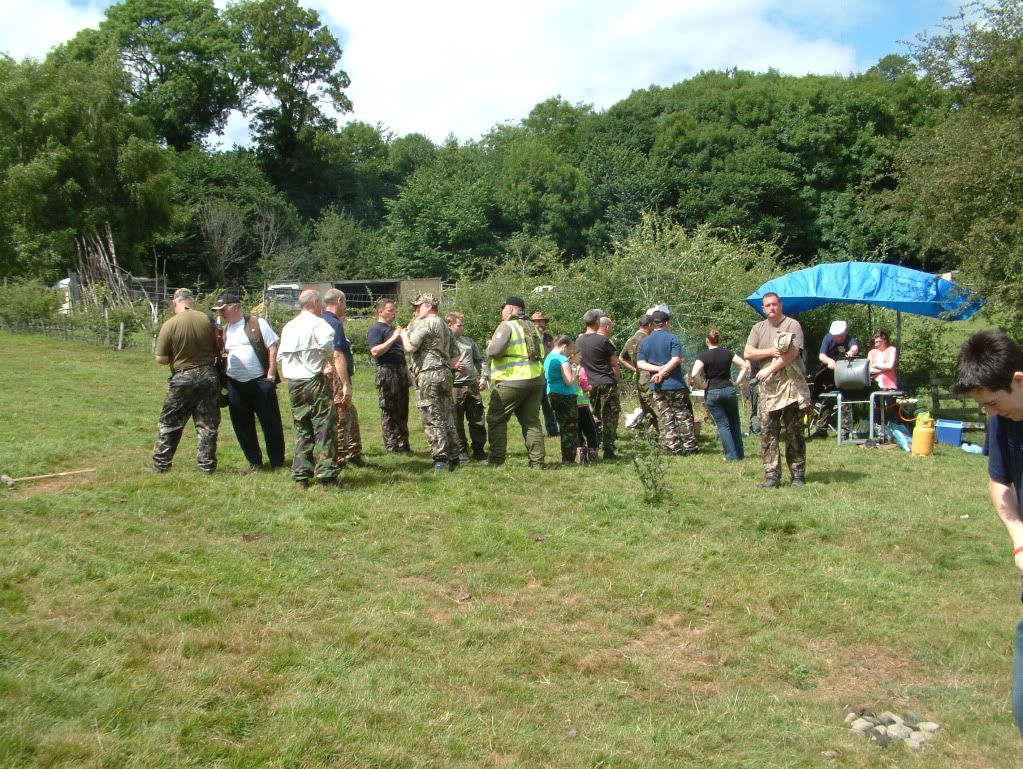 The BBQueue at one point, no wonder my good buddy and his good lady were cream crackered at the end.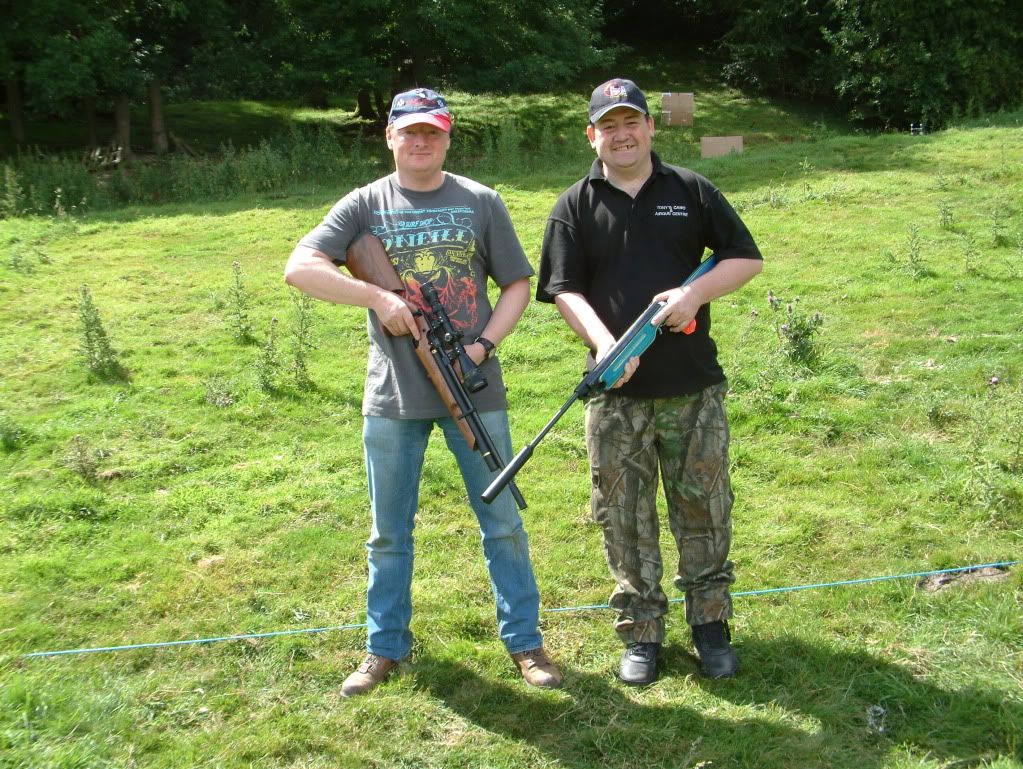 Chris Cundy and Tony Dobson with the rifles they they donated, this was well above and beyond lads a truly excellent gesture A BIG THANKS.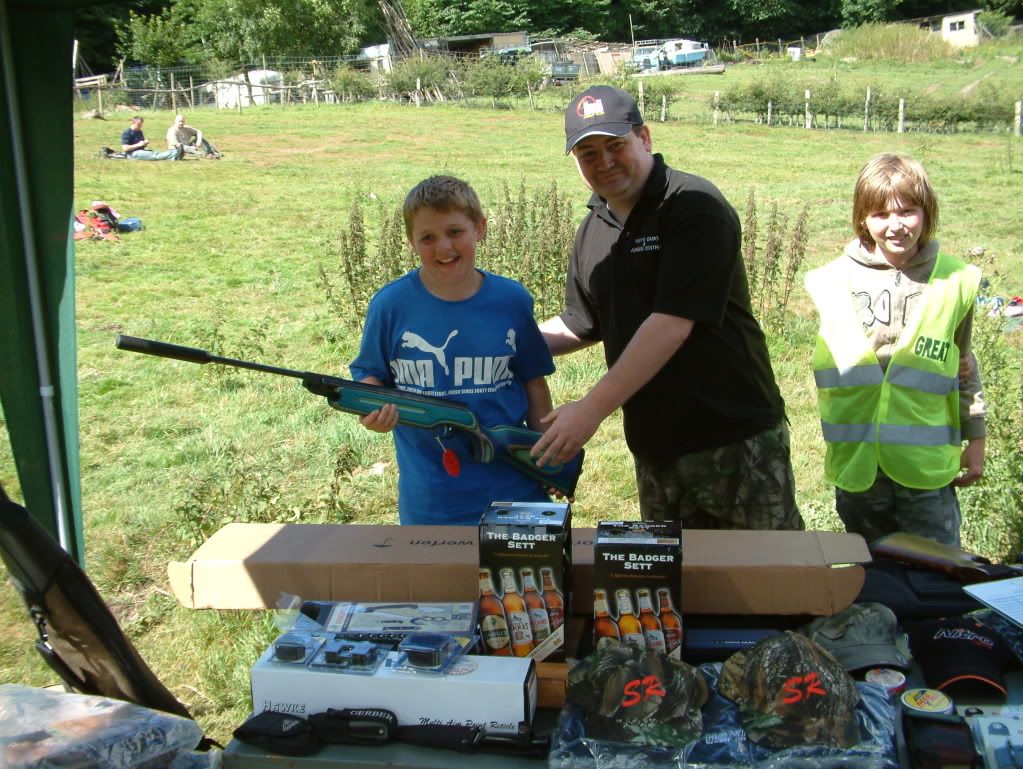 Junior shooter Kieran Lewis winner of the HW35.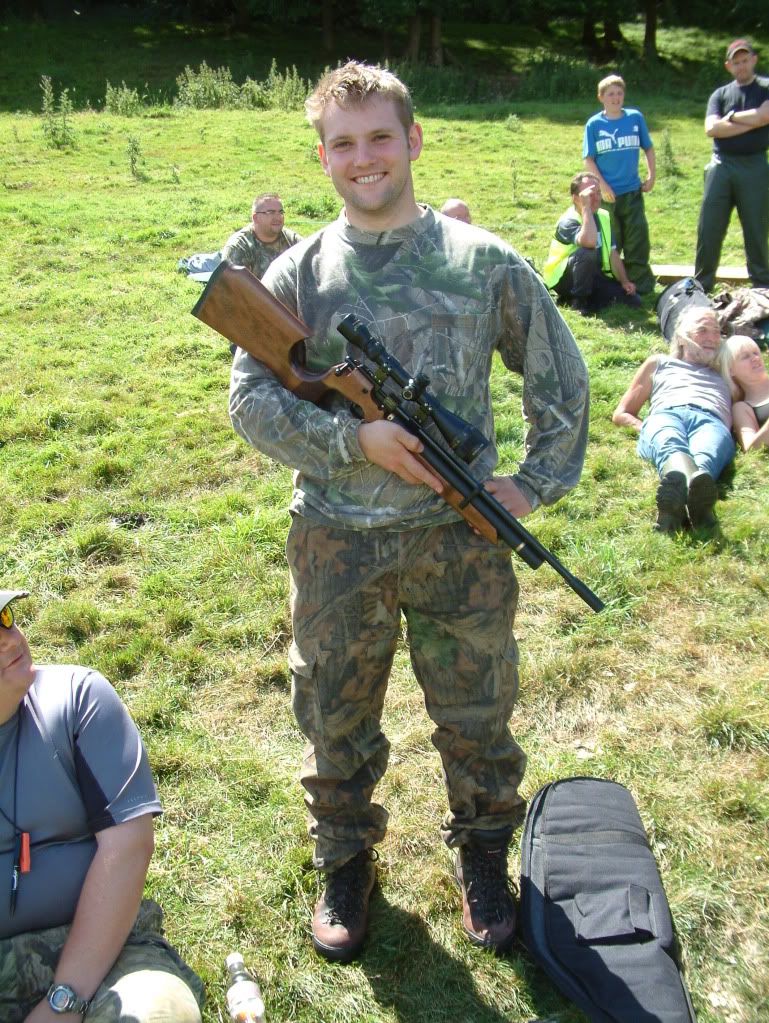 The Forts Drew Whitley (Welshwit) a spawny taffy if ever there was one with his errrrrrrrrrrrrrrrrrrrrrrrrrr 2nd RAFFLE prize .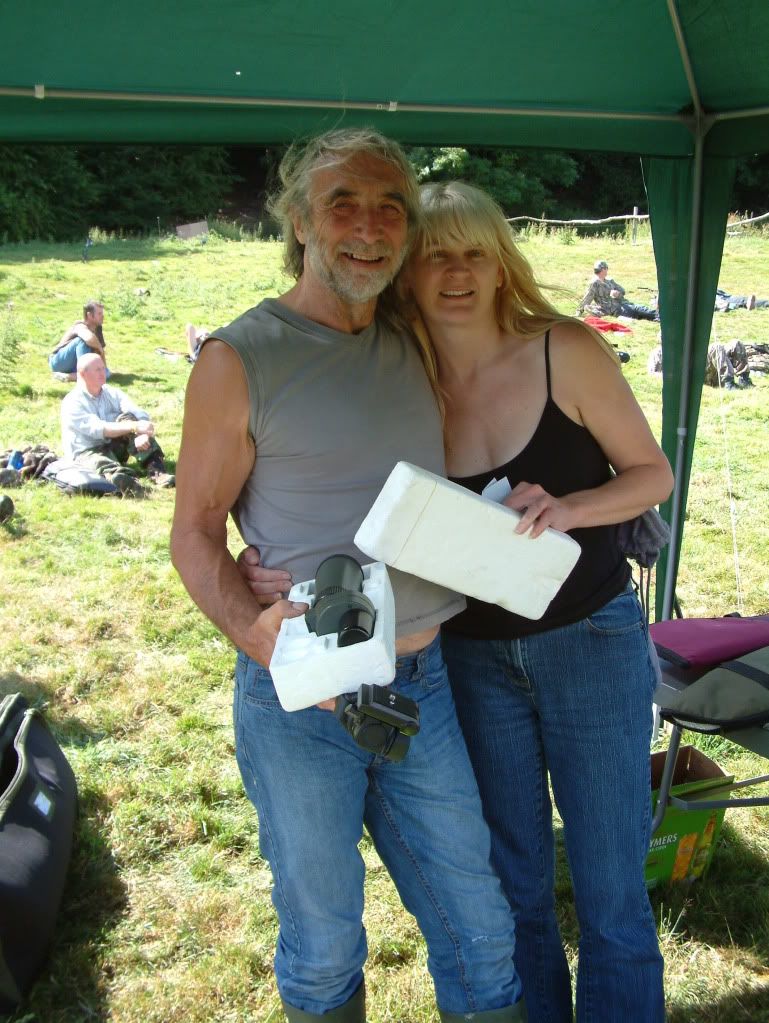 Landowner (DON'T CALL HIM A FARMER ) Bill with his wife Trish winners of the spotting scope which he's going to use for bird watching.
The most photographed man that day and over paid plumber, TRAINEE TAFFY and another spawny partlyWELSH git Paul Bretland .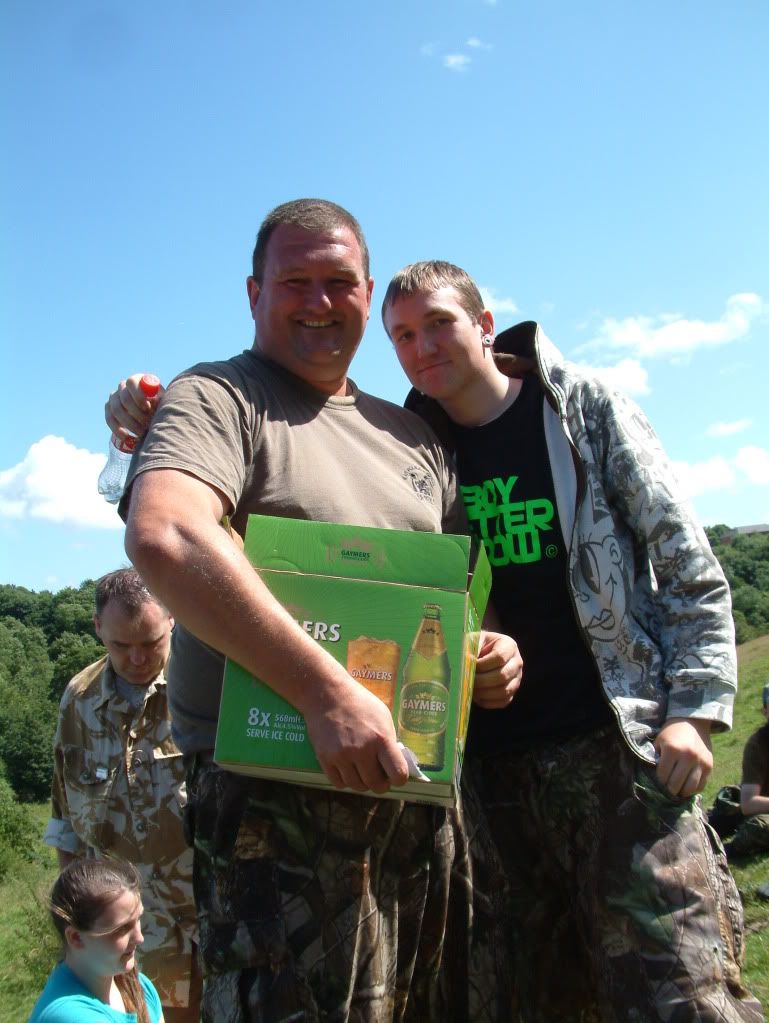 Chris Sutcliffe (Jagxkrs) with his raffle prize Pear cider that he shared with a poor scouse twucker .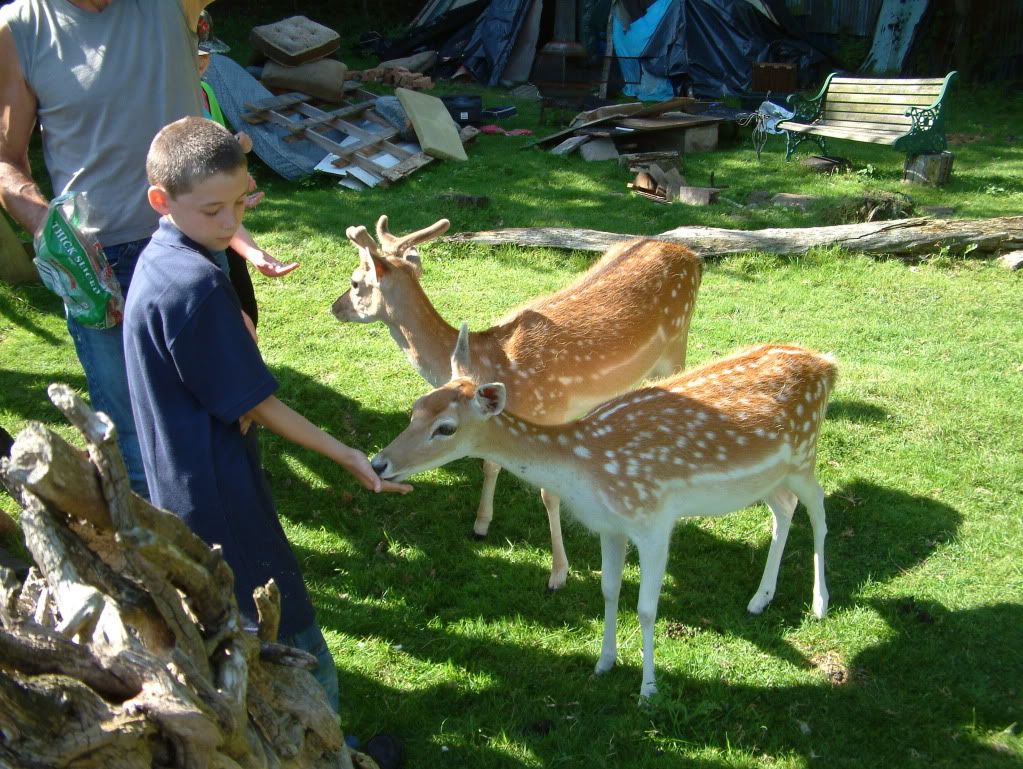 My youngest son feeding the Deer, this was the highlight of his day.