test fit the action before shaping starts as you can change thing now far easier then after.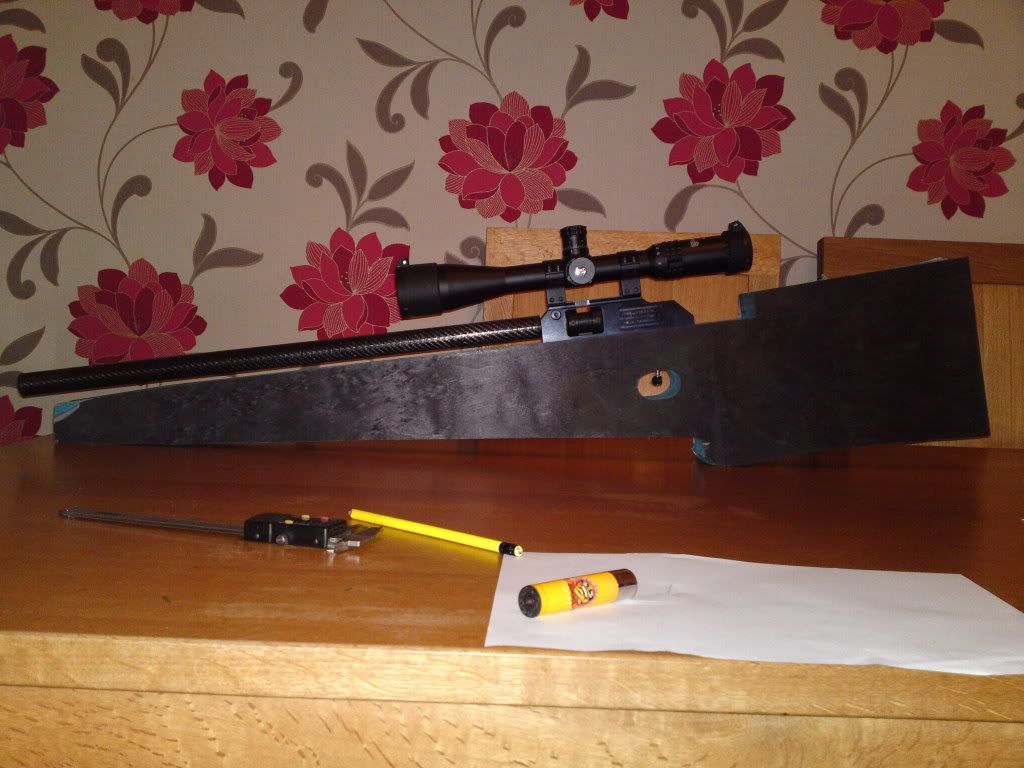 Fitting the butt pad with a small of set for better fit.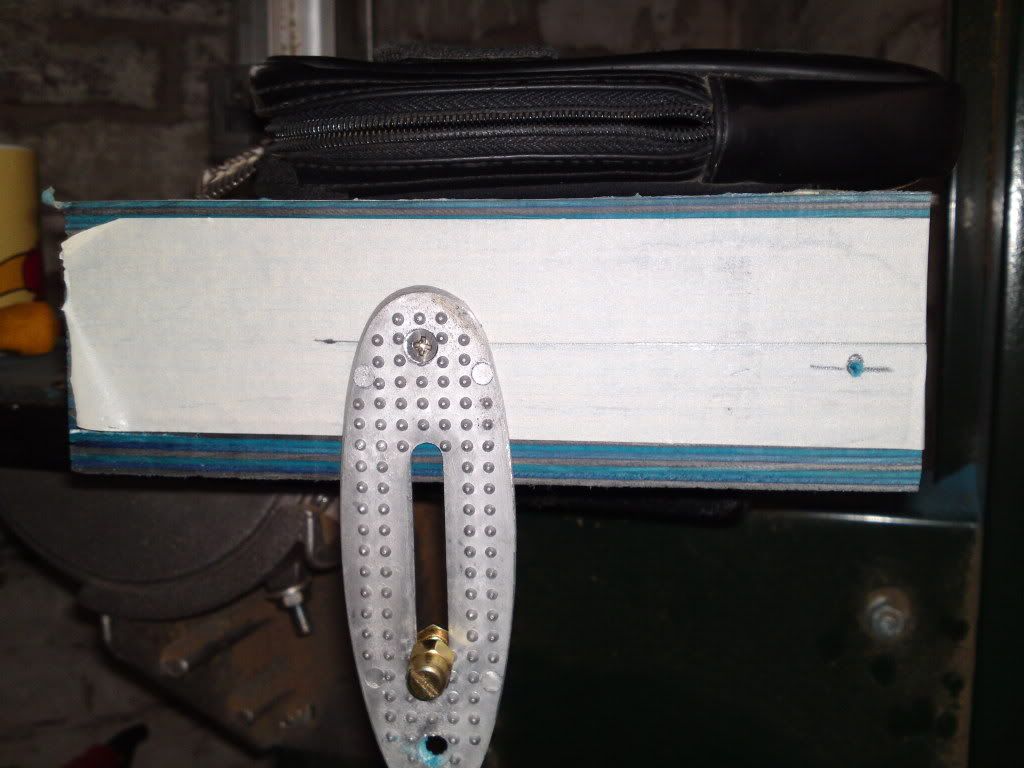 Drawing of stock shape on blank and start of drilling holes for the finger groves.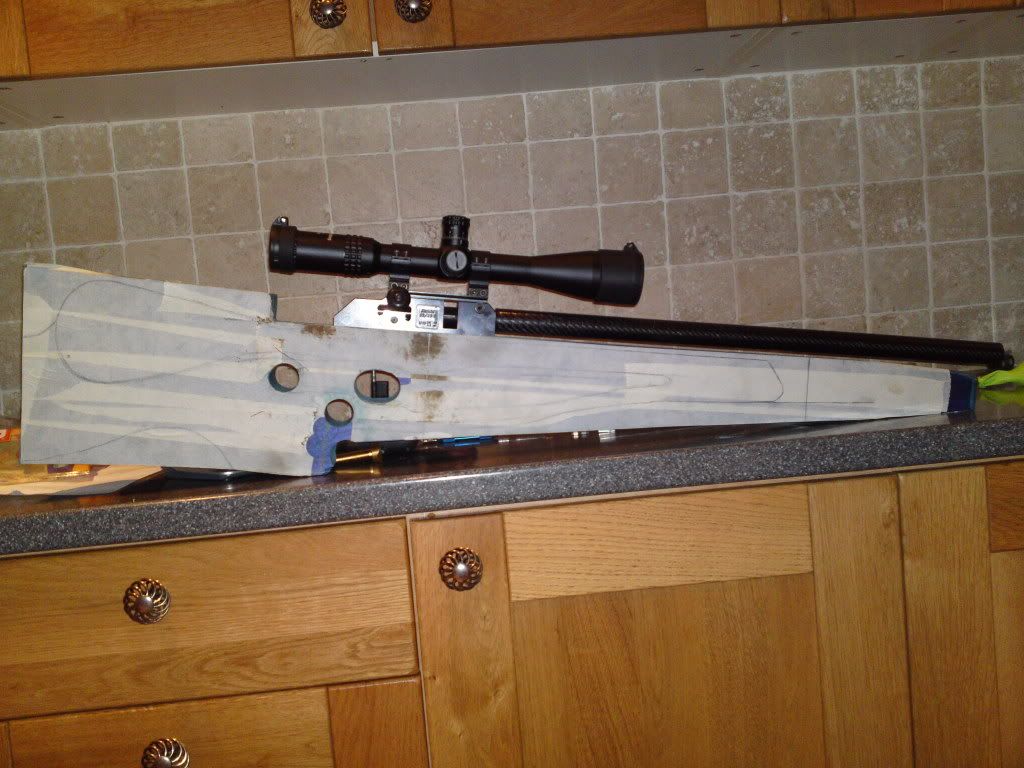 First part of shaping out,I've cut the blank to almost spot on for final shape and give it a sanding leaving no more than 2 mm to remove.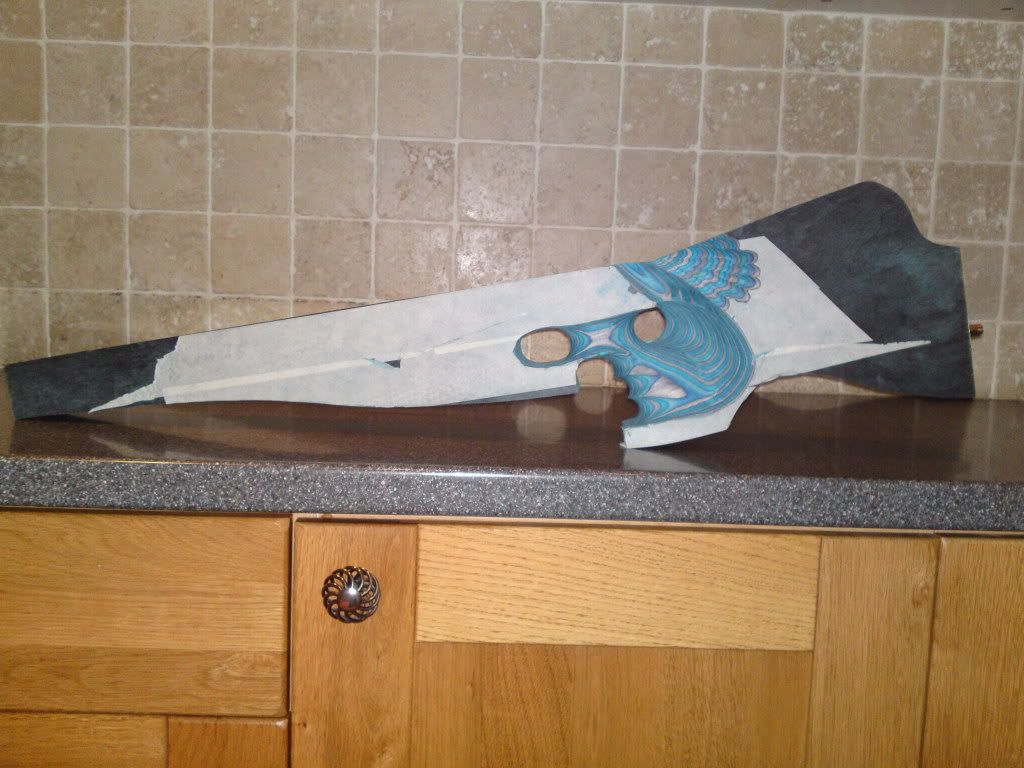 I then shaped the grip and rear of the stock.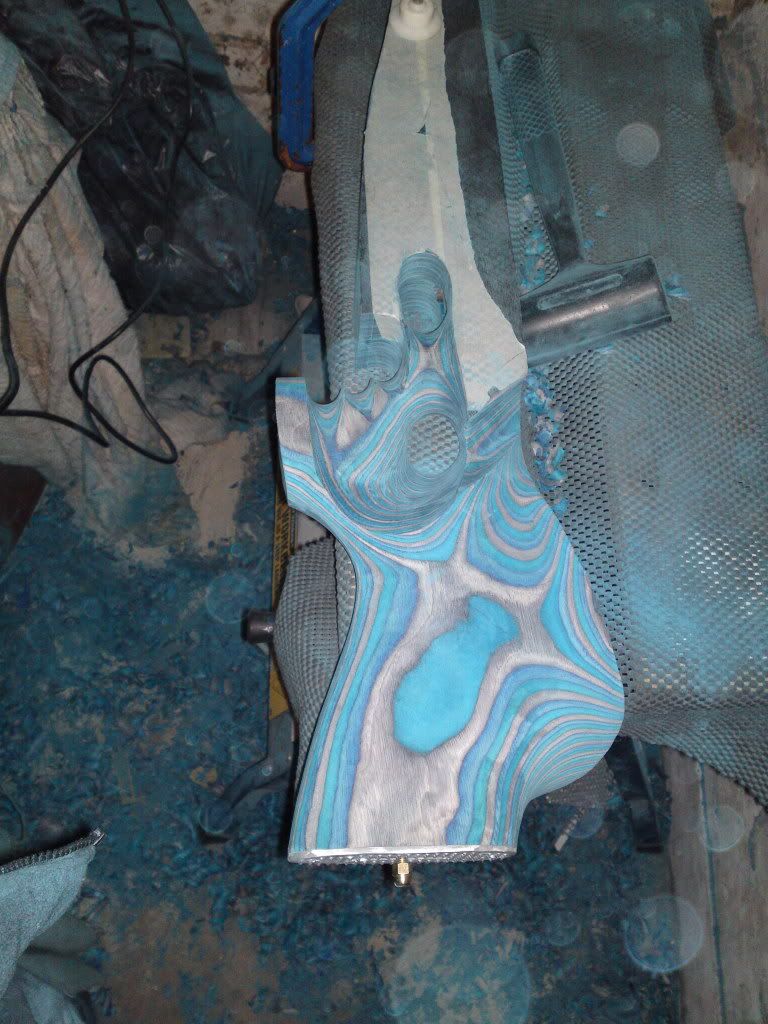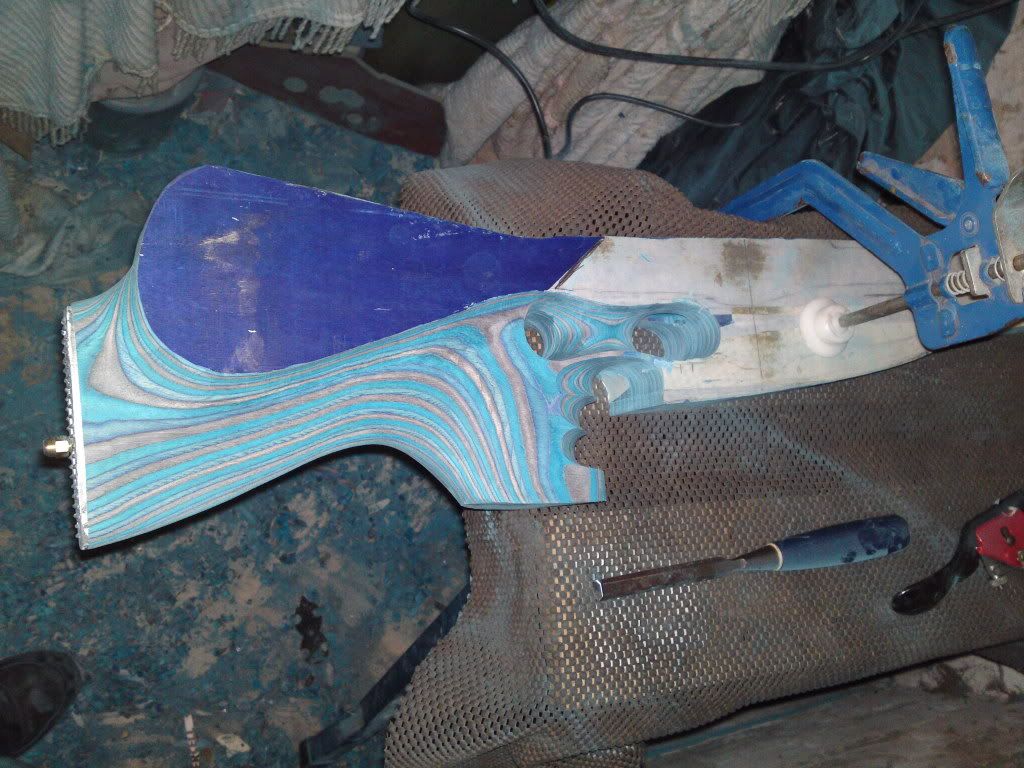 The for end is the easy part which is shaped last and every thing is sanded to 320 grit till it has a nice
sheen to it